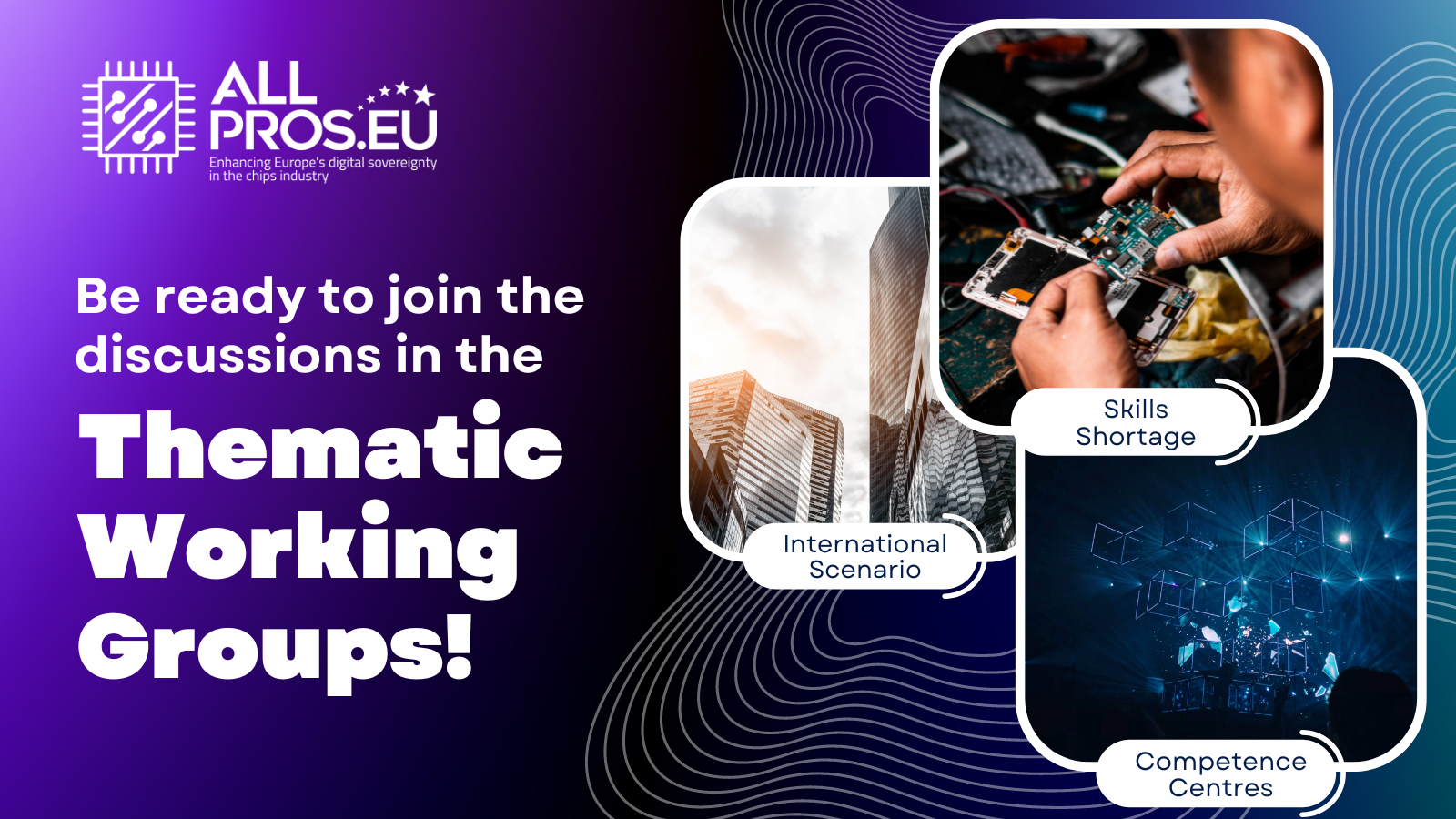 ALLPROS.eu is to set up different Thematic Working Groups to support the European Chips Act.
Each TWG will open opportunities to share your opinion, connect with main actors in the sector and contribute to shaping the discussion around crucial topics for the semiconductor industry in the EU.
In the first phase of the project, ALLPROS.eu will launch TWG focused on Competence Centres, International Scenarios, and Skills Shortage.
Express your interest now by filling out the form below.
You will receive updates as soon as the TWGs are launched.