13 October 2023 · 1 min read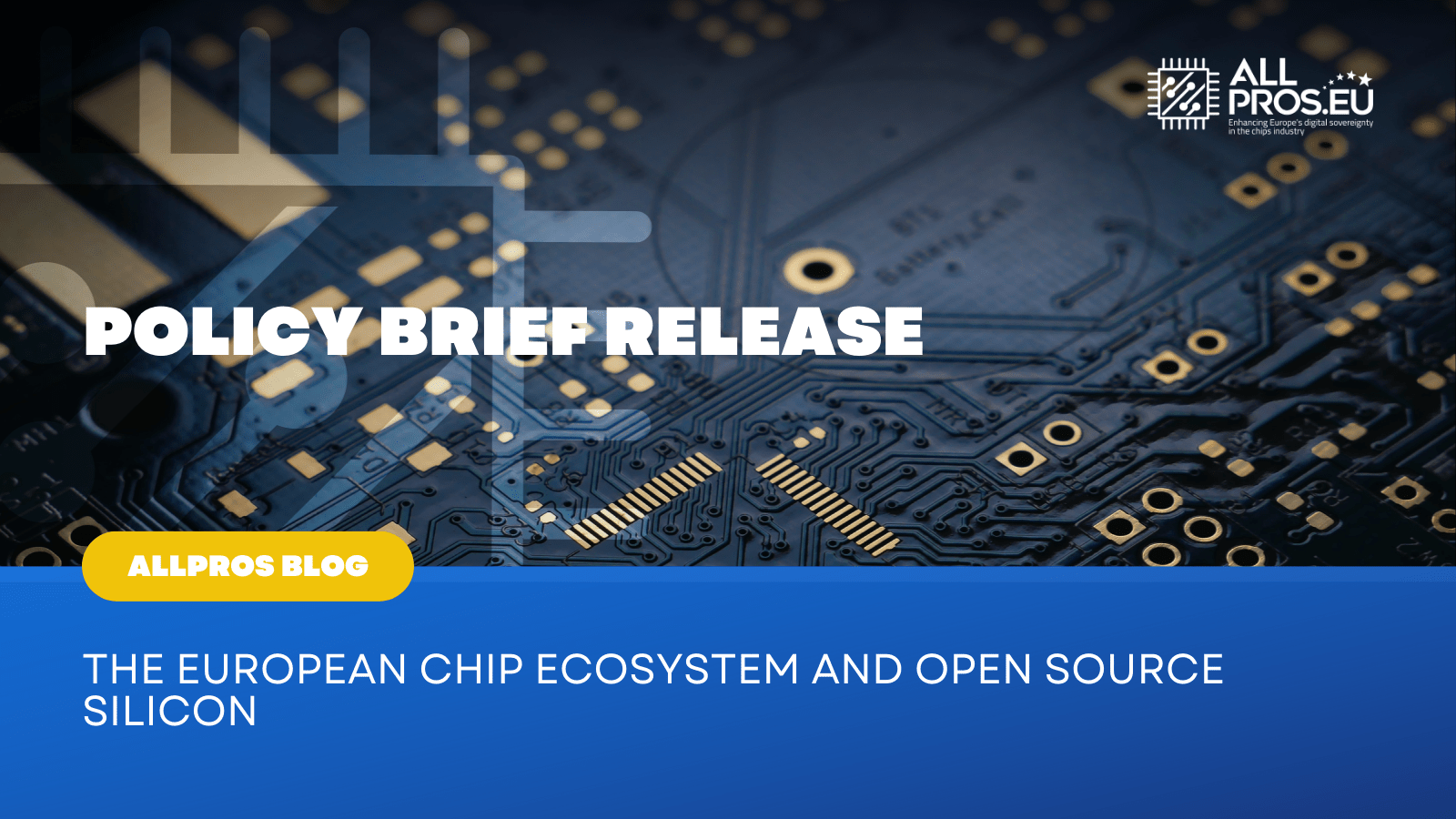 The open source approach has strengthened the software industry, and given its success it has now started to take off in the hardware space. As a result of the fundamental role of semiconductors and the imperative need of the European Union to reduce its strategic dependencies, this Policy brief explains how Open Source Silicon represents an exceptional opportunity for advancement in the semiconductor landscape.
'Open Source' refers to something that can be modified and shared because its design is publicly accessible. It initially emerged within software development, however today it refers to a more extensive range of principles. Open source products embrace ideals such as open collaboration, cooperative engagement, and transparency. 
Open Source Silicon - An opportunity for advancement 
In the realm of chip technology, the term "open source silicon" is informally employed to describe open source hardware designs and components that are publicly accessible in integrated circuit (IC) design processes through software means. This signifies that even though open source silicon is categorised as open source hardware (OSH), it still incorporates software. Within the domain of open source hardware, open source silicon is experiencing rapid expansion.
More recently the Open Source approach has started to take off in the Hardware space too as it appears in the fields of semiconductor and processor technologies landscape. Many startups, both in Europe and worldwide, have emerged, heavily relying on these open chip architectures. Open source methods provide fresh possibilities for the closely interconnected participants in the semiconductor ecosystem.
The objective of this policy brief is to elucidate the significance of the open source silicon approach in the context of semiconductor research and development, and its incorporation into the European industry. This document will tackle the background of this approach, its connections to the semiconductor value chain, and its advantages and disadvantages, exploring their implications for Europe. The knowledge generation process underpinning this brief encompasses focused research, consultations with experts, and insights gathered from workshops and webinars hosted by ALLPROS.eu.